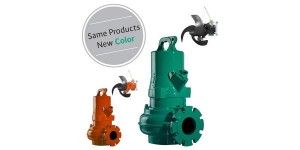 ROSEMONT, Ill. — Orange-colored pumps in the Wilo USA product lineup, denoting the former EMU GmbH pumps that had been rolled into the Wilo offerings, now sport the signature Wilo green color. Wilo USA is a provider of pumps and pump solutions for water management, building services and groundwater.
The new pump color marks the final transition of the EMU pumps into the Wilo USA product line. Wilo AG in Germany purchased EMU GmbH in 2003, and Wilo North America and EMU merged in 2010 to form Wilo USA.
Download a 2014 catalog, showing the durable submersible pumps for portable, wet pit and dry well installation, along with a full line of energy-efficient submersible mixers, at Wilo Product Catalog.