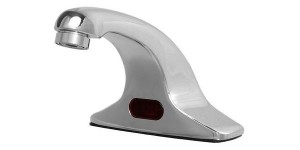 Enviro Series Sensor Faucets from Just Manufacturing deliver real ROI from the moment they're installed. One of the greater benefits of sensor faucets is they turn off automatically. Beyond water conservation, these automatic faucets with preset timeouts are designed to save building owners from over flow water damage. This is a huge plus in environments where people tend to leave the water running unnecessarily such as office buildings, public restrooms, institutions, assisted living environments and other places where an unattended faucet can waste water and cause damage.
Enviro Series Sensor Faucets provide the following benefits:
hands free and easy to operate
helps to stop the spread of germs and bacteria
prevents water overflow with automatic turnoff
save on water usage equates to better efficiency
water temperatures can be preset to help prevent scalding injury
The water-saving sensor systems are factory preset with a 30 second timeout feature (field adjustable in 15 second intervals) to prevent sink flooding incidents whether accidental, or as acts of negligence and/or vandalism. Water damage, especially in multilevel buildings, can be extremely expensive to rectify with the ever escalating costs for materials, labor, mold mitigation, increased insurance premiums and the possible loss of revenue in hotel or rental properties. Preventing wet floors in public buildings can also reduce insurance claims related to slips and falls.
The average return on investment for sensor devices is calculated to be near 30 percent. The higher the water costs, the greater the return; the lower the water costs, the longer it takes to recoup costs. The payback period is generally 3-6 months.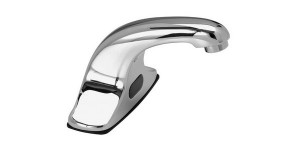 Just Manufacturing offers seven styles of Enviro Series Faucets including deck mount, backsplash mount, standard and goosenecks to enhance lavatory design. Models are available with AC-powered plug-in adapters and armored vandal-resistant cables, or DC-powered units.
Enviro Series faucet bodies are crafted from solid brass and chrome plated for years of great looking service. Just has led the way in bringing low-lead faucets to market. When the low-lead requirements for California's AB153 and Vermont's S.152 were enacted, Just was there with its low-lead certified faucets. All Enviro Series Sensor Faucets are Lead Free AB 1953 Compliant and are certified lead free by NSF and IAPMO.
For more information, visit www.justmfg.com/sensor or call 847-678-5151.