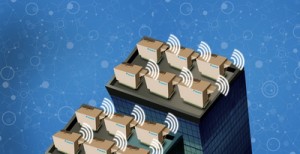 CHICAGO, Ill. — The HVAC Internet of Things revolution has begun and Daikin Applied is showcasing the technology at AHR 2015 with hands-on demonstrations.
During the show, Daikin Applied will reveal the future of HVAC technology with its new Intelligent Equipment platform incorporating IoT technology. Developed in collaboration with Intel and Wind River, this revolutionary technology enables building owners to harness large volumes of data for analysis moving the industry towards intelligent building systems that intuitively know what building occupants need in terms of comfort, service and efficiency.
Visit the Daikin booth #5325 Jan. 26-28 for a hands-on demonstration during AHR 2015 to see the next step in the future of intelligent HVAC technology.