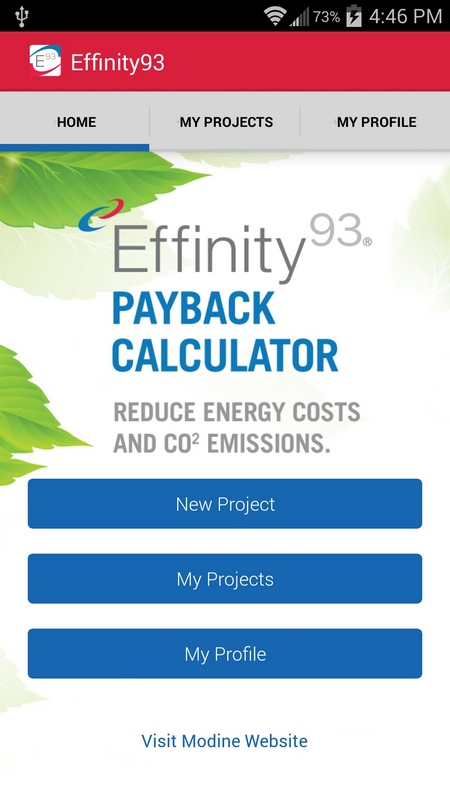 Modine's new Effinity App is a free, cost-savings calculator for both iOS and Android phone platforms and tablets. The mobile app is an interactive tool that calculates the payback and energy savings associated with installing the Effinity condensing unit heater.
The app (available in GooglePlay and iTunes) is ideal for contractors and engineers responsible for specifying HVAC equipment for projects of any size. By entering simple jobsite data in the intuitive calculator, users can compare products with differing efficiencies to determine annual cost savings, ROI and environmental advantages. Results can be saved, emailed and printed with a simple click.
The product's ten model sizes range from 55,000 to 310,000 Btu/hr. Average payback – through substantial energy savings – is only three years. Effinity also reduces cost in operations and improves the environment with a minimum 15 percent decrease in CO2 when compared to other gas-fired heaters. Federal and state rebates are also available.
At 93 percent minimum thermal efficiency, Modine's Effinity is the most efficient gas-fired unit heater in the market today.
To learn more, visit www.modinehvac.com.