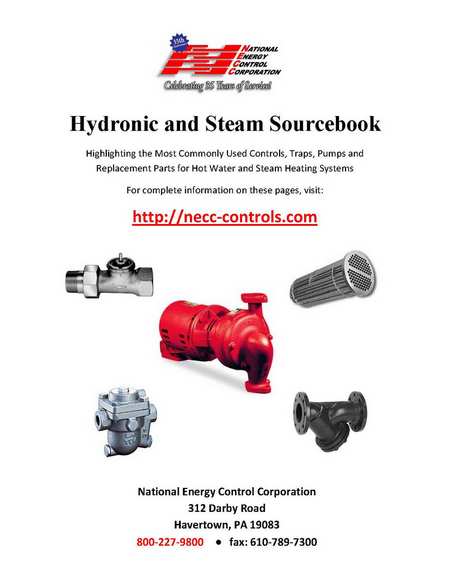 National Energy Control Corporation prepares to launch a 32-page catalog supplement titled, "Hydronic and Steam Sourcebook." The brochure highlights the most commonly used controls, traps, pumps and replacement parts for hot water and steam heating systems.
The products are laid out on easy-to-use selection charts, arranged upon self-indexing pages. Readers will find information on replacement tube bundles, shell and tube heat exchangers, replacement booster and steam coils and traps, radiator valves, zone valves and much more.
To obtain your free copy contact, 800-227-9800 or by email at support@necc-controls.com.