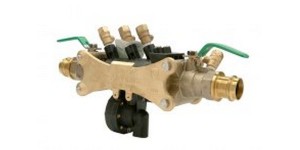 ERIE, Pa. — Zurn Industries, LLC announces the launch of the Zurn Wilkins Z-Bite and Z-Press Solderless Connections–creating a wide array of push-fit and press-fit connection options to many of the company's products.
The new Zurn Wilkins Z-Bite and Z-Press Solderless Connections will connect to backflow preventers, regulators and thermostatic mixing valves. In addition, Zurn also will offer standalone push-fit and press-fit tailpiece kits compatible with Zurn union threads.
With no soldering necessary, and without the need to fully drain the water from a piping system, both types of the new connectors allow for faster installation and repairs, saving both time and money. The torchless sealing method prevents the chance of fire.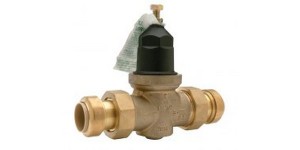 The Z-Bite Solderless Connections can be installed by non-skilled laborers, such as do-it-yourselfers working at home, and require little or no training. The fittings are removable, allowing products to be repositioned or replaced easily. Z-Bite can be used with copper, PEX or CPVC.
"We think these are great for a number of reasons including the versatility they give us in the field," says Henry Schmitz, owner of Henry Schmitz Plumbing. "Zurn Wilkins is always helpful to work with and their products are superior and never less than equal to anything else on the market."
The Zurn Z-Bite connectors represent the lowest lifecycle cost solution because they are equipped with a durable O-ring seal and stainless steel grip that provide watertight connections.
The Zurn Z-Press Solderless Connection also allow for faster repairs with less down time of a home or building's water system. Appropriate for copper piping ½ inch-2 inch in size, the Z-Press connector works with commonly available press fit tools to achieve a permanent press crimp. The press fitting option also includes a durable O-ring seal to help secure a watertight connection. The Z-Press Solderless Connection can be used by a new plumbing professional without extensive training.
Both connectors can make a seal on wet piping and each is suitable for both new and retrofit jobs. In addition, both the Z-Bite and the Z-Press connectors can be used behind a wall, though Zurn recommends using an access panel for future access to both the quick-connect fitting and the backflow preventer, regulator or TMV it is paired with.