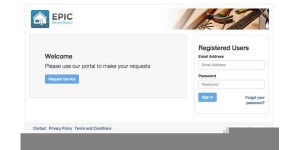 PLANO, Texas and Chicago, Illinois – FieldAware has expanded its customer base in the HVAC industry, growing with the industry and adding hundreds of new customers in 2014. As the industry rebounds, FieldAware is helping HVAC service organizations to maximize efficiencies and productivity while maximizing new revenue opportunities – all enabled by new mobile tools in the field. At the AHR Expo in Chicago, Illinois this week, FieldAware is unveiling its newest features of 2015 for the first time to the HVAC business community at Booth #3010.
"We are excited about the new features we are rolling out and thrilled to preview them first to the HVAC industry, where our customers continue to seek new ways to streamline and grow their businesses," said Johnny Jones, vice president of global distribution at FieldAware. "Our first customers were in the HVAC industry where we remain committed to growing alongside this market." BCC Research estimates that the HVAC systems market will grow from $75.4 billion in 2014 to $116.6 billion in 2019, a 9 percent compound annual growth, driven by the recovery of the housing markets in the U.S. and Canada, as well as growth in the China and India markets.
FieldAware's made-for-mobile solutions provide HVAC field personnel with mobile tools, on any smartphone or tablet, which increase their productivity, generate more revenue and turn customers into brand advocates. Its web-based, back-office functions are built on a flexible, cloud-based architecture with unlimited configurable fields that can accommodate virtually any business process. FieldAware's HVAC customers are able to easily customize the solution for their specific businesses.
"Out of all the mobile providers I researched and spoke with, the Fieldaware solution was the easiest to work with. It is customizable and they worked with me to tailor the solution to my specific business needs," said Valerie Musset, general manager, Design Mechanical, Inc.
FieldAware is showing for the first time its new Self-Service Portal and Enhanced Dashboard which will be released in Q1 2015.
Self-Service Portal
The Self-Service Portal enables service organizations to create portals that can be integrated into their websites. The portals provide a more convenient way for their customers to request service, gain insight into the status of those requests, view past invoices and manage their accounts. They are optimized for both web and mobile interfaces and fully integrated with FieldAware's cloud-based Field Service Management software, which enables a request for service through the portal to be entered directly into the FieldAware system, in one click, and dispatched accordingly.
Enhanced Dashboard Reporting
FieldAware's new enhanced dashboards will initially offer 15 prepackaged executive dashboards with drill down capability. Predesigned dashboards contain key business indicators including job profitability, employee utilization and more. Drill-down capability provides access to the raw data to provide insight that enables more informed decision-making.