COLUMBUS, Ohio — HARDI's board of directors and CEO Talbot Gee announced the promotions of Jon Melchi and Emily Saving to vice presidents effective immediately. Melchi is now vice president, Government Affairs & Business Development while Saving is vice president, Professional & Program Development.
"Emily and Jon, in a very short time, have grown into my most trusted advisors and confidants as we constantly strive for new and better ways to serve HARDI members," said Gee, adding, "They've played key leadership roles in the development of the HARDI staff and our pursuit to provide an ever-growing list of resources to fuel our members' competitive advantage."
Saving and Melchi join Gee in HARDI's Leadership Team, working under the direction of HARDI's elected leadership, to identify and implement HARDI's strategies and to develop the best professional staff possible to serve HARDI members.
HARDI President Bill Bergamini said, "The devotion and commitment to HARDI and our industry is what truly sets Jon and Emily apart. It's that spirit that puts them in a class of their own."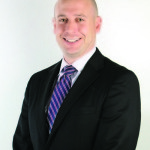 Jon Melchi, vice president, Government Affairs & Business Development
In 2014, Melchi represented HARDI throughout the Regional Standards petition, negotiations and settlement and is respected as a leading authority on regional standards policy. He also led HARDI's engagement with the EPA on refrigerant regulations and launched HARDI's political action committee, HARDIPAC. He also achieved record participation for HARDI's congressional fly-in. As an ambassador for HVACR distribution, Melchi has significantly increased the voice of HARDI's members on Capitol Hill.
In addition to his government affairs responsibilities, Melchi now oversees HARDI's Membership & Sales Department, Information Technology and Benchmarking/Market Research departments. In this role, Melchi is leading HARDI's transition to a new, more robust membership management platform and CRM system and led a record number of sponsorship sales last year. With Melchi's direction, HARDI is currently at its highest number of distributor member companies in association history.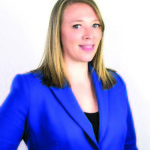 Emily Saving, vice president, Professional & Program Development
In her time at HARDI, Saving has enhanced the educational resources of the association, including the successful launch of HARDI's first learning management system, HEAT.U. Under her direction, she redeveloped the Counter Certification program and launched two new certification programs: Branch Manager and Sales Manager. She also created a special development program for high-potential employees, called Emerging Leaders, and successfully partnered with the Council of Supply Chain Management Professionals to develop a curriculum for supply chain and logistics professionals.
Unprecedented in the association's history, Saving has assumed responsibility for all program content of all HARDI conferences and workshops. She also helped implement HARDI's first internal performance management and incentives program, which has enabled HARDI leadership to measure and reward performance as the association grows and expands. In addition to Education, she also oversees HARDI's Marketing & Communications Department and Events & Networking Department.