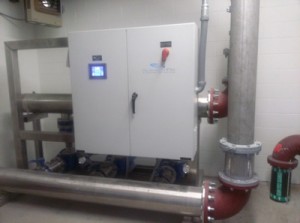 ORLANDO, Fla. — QuantumFlo is providing a facility upgrade to the water pump system at NASCAR's Daytona International Speedway in Daytona Beach, Florida. The three 2400 GPM triplex booster systems were completed in the third and fourth quarters of 2014, and by the end of February 2015 all three will be commissioned and ready to serve the domestic water requirements in support of The Great American Race, the Daytona 500.
CEO Dave Carrier is excited to bring the energy-efficient and cost-saving technology of QuantumFlo's products to the Daytona International Speedway. "Water requirements for large-scale events, like the Daytona 500, demand tremendous power and reliability. QuantumFlo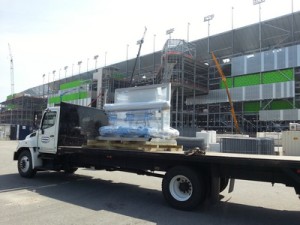 goes beyond that demand with greater energy efficiency and performance through our intelligent software and design."
QuantumFlo has applied its cutting-edge pump technology on past NASCAR facility projects with great success. Because of their superior technology and experience on these past projects, NASCAR, the general contractor Barton Malow, and the plumbing contractor Nash Plumbing Inc., selected QuantumFlo to contribute to this great improvement to the Daytona International Speedway.
For more information on QuantumFlo and how the business serves the variable speed pump technology needs of businesses and to view the full line of products, visit www.quantumflo.com.