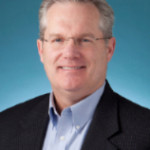 SUWANEE, Ga. — Tom Dowling was recently hired as vice president, commercial business, Mitsubishi Electric US, Inc. Cooling & Heating Division.
In this role, Dowling is responsible for developing and executing business strategies that will strengthen valuable relationships, generate sustainable revenue and expand market share in the commercial HVAC sector. He oversees the commercial sales managers in the division's six business units, managing communication between the regional teams to ensure all core business operations are unified and in line with corporate sales and marketing goals.
Dowling previously worked at Lennox International, Inc., Richardson, Texas. He first joined the company as a market research analyst in 1985. Dowling was promoted to several managerial roles over the next two decades before serving in his most recent position as commercial regional director.
Dowling holds a bachelor's degree in business administration from the Ohio State University, Columbus, Ohio. He majored in production and operations management; transportation and logistics and marketing. Dowling also attended the Weatherhead School of Management at Case Western Reserve University, Cleveland, Ohio, and has been an active member of ASHRAE since 1991.
"The value Tom brings to the division is exemplified by his record of success," says Mark Kuntz, senior vice president, sales, marketing and operations, Mitsubishi Electric US, Inc. Cooling & Heating Division. "We are confident that his proven skills, widespread knowledge and industry experience will guide the division to unprecedented success and expand Mitsubishi Electric's footprint in the commercial HVAC market."
Visit www.mehvac.com to learn more about Mitsubishi Electric US, Inc. Cooling & Heating Division.