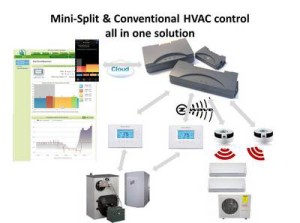 While online HVAC controls have been available for many years, mini-split heat pump owners have been left in the dark until now. Today, smartphone and web controls made for these energy-efficient combined cooling and heating devices are available through PowerWise.
Mini-split users can now control temperature settings online, as part of an energy-management dashboard. People can set up to eight heating and cooling periods. Commercial customers can even apply thermostat templates to multiple locations.
Combining controls with an energy-monitoring solution makes perfect sense. A mini-split solution often replaces fossil fuel-based heating. Without an energy-management system, the savings is a mystery. However, measuring mini split power consumption and costs can demonstrate savings vs. natural gas or fuel oil-heating systems.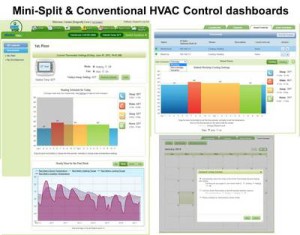 "Because these mini-split heat pumps are so popular, we expanded support of HVAC controls to these systems", says Carsten Steenberg, CEO of PowerWise. "People cannot only control temperature with their smartphones, they can also see the costs and full impact, especially when combined with our room sensors."
PowerWise air quality sensors can show the temperature, humidity, CO2,and VOC levels within the home or business. These sensors are an extension of the energy-management system, available from PowerWise.
iPhone and Android apps are available for controlling the mini-split heat pumps and remotely monitoring their energy use.
PowerWise supports controls for Mitsubishi (including Mr. Slim), Fujitsu, Daikin, Panasonic, LG and Samsung mini-split heat pumps.