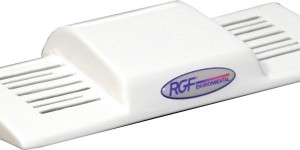 RIVIERA BEACH, Fla. — RGF Environmental Group, Inc. has introduced its latest product for the HVAC/Indoor Air Quality Industry—the RGF QUAD-MS. This quad polar ion generator was developed to produce charged ions in the occupied space of homes and commercial buildings.
The QUAD-MS is designed specifically for mini-split and PTAC HVAC units, which are commonly used in homes with no central air conditioning or ducting, small apartments and hotel rooms. Installation of the QUAD-MS requires no modification to the mini-split or PTAC HVAC system. This system has divergent mounted quad ion emitters for superior quad polar ionization providing a better air quality solution for the budget-minded consumer. The QUAD-MS produces negative and positive ions, which cause particulates to clump together and drop from the air, reducing dust particles, bacteria, smoke, allergens, viruses, mold spores and related odors, generally cleansing the air in the conditioned space.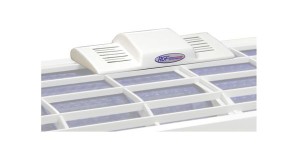 The QUAD-MS is designed to be mounted firmly via genuine VELCRO* brand hook-and-loop fasteners to the top of the mini-split or PTAC HVAC unit. RGF suggests a licensed contractor make connection of power to the QUAD-MS unit. The QUAD-MS may be connected to any suitable 120, 208 or 240 VAC source.
RGF also offers the mini-split PHI unit, which is an upgraded option to the QUAD-MS. The mini-split PHI unit utilizes its patented PHI cell (photohydroionization) technology, creating an advanced oxidation process consisting of hydro peroxides, super oxide ions and hydroxide ions. All are friendly oxidizers.
For additional information on the new QUAD MS, visit http://www.rgf.com.
*VELCRO is a registered trademark of Velcro Industries B.V.