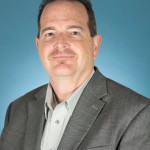 SUWANEE, Ga. — Jeff Whitelaw has recently been promoted to vice president, product strategy and engineering, with Mitsubishi Electric US, Inc. Cooling & Heating Division, and reports to Mark Kuntz, senior vice president. He was previously senior director, engineering management and testing.
Whitelaw is responsible for aligning and enhancing cross-functional communications and processes. He manages product planning and engineering, as well as industry and government relations, guiding the implementation of new products from ideation and development to market introduction. Whitelaw monitors the HVAC regulatory landscape and oversees communication with government organizations. He directs the Engineering Center to ensure product testing and engineering operations comply with standards.
Whitelaw has worked for Mitsubishi Electric for 27 years. He has a wealth of planning, human resources, administration, engineering and regulatory experience. He is a member of the Society of Manufacturing Engineers and the Canadian Institute of Management. Whitelaw holds a Certificate in Management and a Professional Manager designation from the Canadian Institute of Management and a Certificate in Human Resources Management from UC Irvine in California.