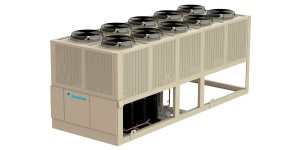 MINNEAPOLIS, Minn. — New innovations from Daikin Applied in air cooled scroll chiller designs are helping facility managers in K-12 schools better manage rising energy costs and the burdens of aging equipment.
Trailblazer, the customizable chiller, now available in sizes from 30 to 240 tons, helps facility staff meet head on their needs for reliability, budget sensitive and maintenance friendly solutions.
The air cooled scroll chillers are widely accessible throughout the United States and provide efficiencies and low cost of ownership from installation throughout the course of its life cycle.
For more information, visit Daikin Applied.