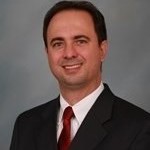 Jose Alvares has been appointed vice president of sales & marketing and global customer support for Danfoss Turbocor Compressors Inc.
In this new role, Alvares will help Danfoss continue to define and refine its customers' needs for new product development and product features and services, as well as accelerate the company's growth. Specifically, as part of the newly-established role of global customer support, Alvares will be responsible for application/technical support, product management and marketing, business development and a digital service platform within Danfoss Turbocor Compressors.
Alvares has more than 20 years of experience in various global HVAC and refrigeration roles, including sales, business development, market analysis, product management and application and design engineering. He began working with Danfoss Turbocor Compressors in 2006 and has held multiple positions in the sales and marketing and engineering departments. He holds a bachelor's degree in mechanical engineering, a master's degree in industrial business and an MBA with a focus on international business and strategic marketing from Mercer University.
Alvares previously was director of sales for North America, and will continue to be based out of Danfoss Turbocor Compressors' headquarters in Tallahassee, Florida.