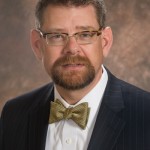 Michael R. Copp has been selected as The Plumbing-Heating-Cooling Contractors-National Association's new executive vice president. Copp will become PHCC's chief staff officer on Oct. 5.
Copp most recently was the chief operating officer of the American Retirement Association. Prior to that position, he was senior vice president of education at the National Association of Home Builders and managing director with the Professional Practice division of The American Institute of Architects.
Copp has a strong background with trade associations, as well as experience in the construction industry. Among his accomplishments are leading strategic initiatives for long-term growth and sustainability, overseeing the effective and efficient use of resources and enhancing overall organizational capacity and performance.
He earned a graduate degree with a double major in management and human resource development from Webster University and an undergraduate degree in industrial science from Truman State University. While earning his degrees, Copp was a mechanical and architectural draftsman/designer working with several design/ build and architectural firms. He also served as a construction draftsman in the U.S. Army between 1980 and 1984.
Copp will replace current PHCC EVP Gerry Kennedy, who will retire on Dec. 31.