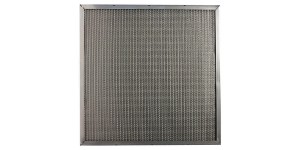 A traditional disposable HVAC filter must be replaced multiple times a year, which requires not only labor costs and significant costs related to shipping, installation and disposal, but costs for each replacement filter. In addition, the one-time-use design of traditional disposable HVAC filters is not sustainable and is a burden to companies that must meet internal or external environmental impact standards. Plyler's offers a unique solution for companies looking to meet green standards for HVAC systems in the most cost-effective and labor-efficient way.
Plyler's offers a Green Filtration System which saves on goods, labor and waste. The first component of this system is the Green Filter: reusable, cleanable, heavy duty air filters engineered for energy efficiency. The second component is the cleaning system, in which Plyler's removes, cleans and reinstalls the filters onsite. This system:
Eliminates disposal costs of one-time-use filters
Eliminates cost of freight and the carbon footprint from factory to site
Eliminates repeated labor of loading and installation
Eliminates landfill waste
Dirty filters are cleaned periodically using a specially designed portable cleaning system. The entire cleaning process requires just 20 seconds per filter. Green Filters last more than 20 cleaning cycles which can be as long as five years. The cleaning frequency depends on the company's needs and requirements.
Specifications include:
Eliminates disposal costs of one-time-use filters
Eliminates cost of freight and the carbon footprint from factory to site
Eliminates repeated labor of loading and installation
Eliminates landfill waste