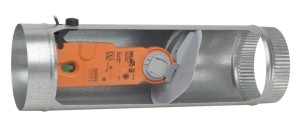 DANBURY, Conn. — Belimo Americas now offers HVAC zone solutions for residential applications with select actuators, round damper assemblies and innovative pressure bypass damper control. Belimo Residential offers: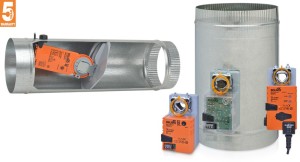 Factory installed round damper assemblies from 4 inches to 20 inches
Standard, premium, in-duct or pressure bypass assemblies
Fast, easy and error-proof installation for pressure bypass control dampers
One-button setup on pressure bypass damper assemblies for time-saving installations
High-quality products with trouble-free operation for reliable performance
5-year limited warranty
"With the extreme temperatures throughout the year, homeowners need a reliable, efficient and effective HVAC system. With Belimo actuated zone damper assemblies, they can now be comfortable in every room", states Chris Jones, business development manager for Belimo.