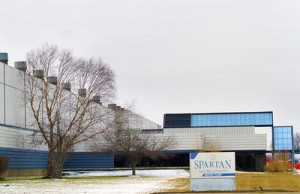 COLUMBIA, Mo. – Integrated Facility Service in Columbia, Missouri, formerly Air Masters, has completed an HVAC, process piping and building automation systems project for the $8-million office and plant expansion at Spartan Light Metals in Mexico, Missouri.
The 68,000-square-foot expansion included a complete renovation of the existing plant offices, a new office addition and a new manufacturing area. IFS installed HVAC in all areas, as well as building automation systems. The company also installed process piping in a utility tunnel within the new manufacturing area, for future process equipment.
Spartan, a family-owned automotive parts supplier, currently employs 300 workers at the plant in Mexico, Missouri, and expects to add another 88 jobs as a result of the expansion.
Air Masters Corporation rebranded on Jan. 1 as Integrated Facility Services, its corporate holding company name. The rebranding is part of a corporate initiative to better align the company name with IFS' integrated range of facility services including HVAC, plumbing, fire protection, building automation and building security systems.