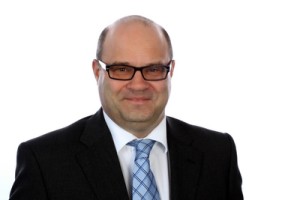 PLANO, Texas –Nick Searle has been hired as Titus' chief engineer & sales for chilled beams and underfloor systems. Along with helping grow these product lines, Searle will aid Titus reps and their engineers in applying and specifying chilled beams and underfloor systems to match the unique needs of each customer.
With more than 25 years of experience in noise control applications and sales, Searle brings a wealth of HVAC knowledge to Titus few others can match. His extensive history includes involvement with several groundbreaking chilled beam projects across the United States such as the first hospital to use active chilled beams, which significantly reduced reheat energy costs.
Prior to his role at Titus, Searle was the regional director at DADANCO-MESTEK JV, where he specialized in high-performance active and passive chilled beams. He also has served as an international applications engineer at Trox USA and as the managing director of Condition Monitoring Technology.
Searle earned a BTEC certificate in air conditioning engineering from Wandsworth College and a diploma in noise control engineering from North East Surrey College of Technology.