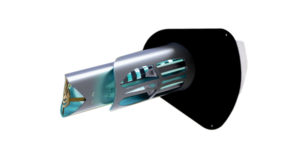 RGF Environmental Group, Inc. is partnering with businesses nationwide in an effort to help them open their doors post-COVID-19. Businesses across America are installing RGF's REME HALO, an in-duct air purifier, to remove impurities such as viruses and bacteria from the air.
REME HALOs and RGF's Microcon 600 units will soon be installed in an early education and childcare franchise system in an effort to help children and staff stay healthy, and enable parents to get back to work.
Not only is the REME HALO being installed in gyms, daycares and restaurants, it is also being used in office buildings, public transit networks, government and military facilities, assisted living, hospitals and dentist offices nationwide. As front-line workers continue to risk their lives to keep Americans healthy, and phase one workers start to open up the country again, RGF is working to keep their workplaces virus-free.